Archive for the 'Frame Friday' Category
Fall is definitely here and Zenni's got some great styles that can take you through the end of the year. Check out a sampling of our fall glasses collection below:




Frame #535421

These wayfarers combine black and metal for an edgy look. Sure, you can wear them to the office, but they'll look just as cool at a friend's party or at a poetry slam. Try pairing these with a gray shirt or blouse for a super-sophisticated look.



Frame #628921

Here's another pair of glasses that mixes two colors: Black with wood grain temples. The contrast results in a look that's a lot more interesting than what plain black frames can offer.



Frame #293125

I admit that I love this simple pair of tortoiseshell rectangle frames: The color is deep and warm and there are no distracting embellishments. This is a beautiful pair of glasses that will look great with the warmer, richer colors of fall.



Frame #100512

Now here's something a bit different: Gray woodgrain frames. These would be a great option if you want draw attention to your eyes: Try pairing these with black or brown clothing for maximum impact.
Friday, September, 26 2014 by Lainie Petersen
Avast! If Talk Like a Pirate Day has ye in a mood for skulls and crossbones, check out these whimsical Zenni frames:





Sail the high seas in comfort in these plastic frames: The blue temples lighten up the look and show off the skull and crossbones embellishment. Wear these to school and take note of the reactions you get.





If you are looking for something a bit more feminine and discreet, check out these lovely two-tone cat eye glasses. Note those subtle little skulls on the temples. Think of how sneaky you'll feel wearing these around town: You'll look conservative enough, but only the truly observant will know about your inner pirate.




Looking for something a bit more hardcore? Try these black plastic/acetate frames with silver trim: Those little skulls will remind the general public that you are not one to be messed with.




Nostalgic for the eighties? Try these new wave rectangular frames with a Jolly Roger printed right on the side. Create some spikes with some hair gel, and you'll be all set.





Continuing in the spirit of MTV when it still played music videos, here is another dramatic look: Black frames, red temples and a sleek Jolly Roger on the sides. A bit much for daytime wear, but should look great with some black leather while out clubbing.
Friday, September, 19 2014 by Lainie Petersen
London Fashion week starts today, so we decided to focus on some of our most runway-worthy styles. If you are looking to add some serious glam to your look, these frames are for you.
While some folks use sunglasses to disappear into the crowd, these frames will likely have the opposite effect, particularly with the gray-tinted lenses. These offer a bit of coverage, causing people around you to wonder "Who IS that behind those sunglasses?"
Here's another pair of full-coverage glasses that might well make people scratch their heads as they wonder if you are some sort of celebrity. These basic black frames are crafted in a wayfarer style but with some distinctly feminine curves. If you want a high-impact look, check these out.
Stylish and unique, the pattern on this pair of cream-colored frames is supposed to be "woodgrain," but it reminds me a bit of mother of pearl. Regardless, this is a gorgeous pair of glasses that will pair nicely with the last remnants of your summer tan.
I just checked out some early photos from London Fashion Week and while there are some gorgeous jewel-toned fabrics on display, I'm also looking at a LOT of neutral earth tones. These lovely frames start out as chocolate brown on top, gradually fading to tan at the base. Pair these with some brown and beige this fall . . . you'll look amazing.
Looking forward to a night out but haven't seen your threader in awhile? Check out these industrial-looking browline glasses. They add structure to your face while also helping you see clearly. Try pairing with a black leather moto jacket.
Here's another pair of frames that will go great with the neutral earth tones that we are seeing at London Fashion Week. We have two colors at play: Black and copper, creating a distinctive look.
(Into steampunk? Try out a pair of these frames with your garb.)
We love to mix it up at Zenni! Just as the previous pair of frames mixed black and copper, this pair combines gold and tortoise. These are a bit more conservative, though, and may be a better choice for the office.
No eyeglass wardrobe would be complete without a pair of basic black frames, which is what we offer you here. When in doubt, grab these and you'll always look appropriately dressed.

And don't forget to snap a selfie of you in your new Zenni's with the #zennifashion Hashtag for your chance to win a $300 dollar Nordstrom's Gift Card!

Friday, September, 12 2014 by Lainie Petersen
We love football here at Zenni and are super excited about the games this weekend. We've even selected some frames that announce your team spirit and complement your logo wear. Bonus: Several frames are made of tough, flexible plastic, making them ideal for rowdy celebrations and even a few hours of playing football with your friends.

San Francisco vs. Dallas





49′ers fans can paint the town red with these frames: They're sure to get you noticed at the game and at the bars afterward. They are also made of flexible plastic, which means that you aren't as likely to break them if you get overenthusiastic at the game.





Whether you are watching the Cowboys play or engaging in some casual team sports yourself, these silver and gray frames will not only help you see, but also keep you comfortable: They are made from hypoallergenic acetate, so they aren't so likely to irritate your skin, even if you work up a sweat!

Denver vs. Indianapolis





Broncos fan? Check out these orange-trimmed frames: Pair them with a blue and white shirt and you'll be all set for the season.





Colts fans can enthusiastically enjoy the game while not worrying about breaking their frames: These blue frames are made from flexible plastic, so feel free to let loose at the game or tailgate party.

 Atlanta vs. New Orleans





If you love the Falcons, try wearing a red shirt and these black and silver Zennis. We particularly love the cut-out temples that seriously update your style without going overboard.





If you are a Saints fan, we've got a pair of black frames that may be just your style. Not only do they go with just about everything, but the rectangle frames have a sleek, sporty look. Get them with tinted lenses if you enjoy going out to see the games live!

Finally, whether you're at the game, at the bar, or at home, make sure to take a picture of yourself and use the #ZenniFashion hashtag for a chance to win a $300 Nordstrom gift card!


Friday, September, 5 2014 by Lainie Petersen
Labor Day is upon us, officially putting an end to Summer. For me, fall is an exciting time: I push myself to complete my goals for the year. I also begin to look forward to the fast-approaching new year. Fall is also a great time to update my wardrobe, including my glasses. Here are some nifty Zennis that will help you make a fashionable transition into shorter days and cooler weather:





We love our classic wayfarers here at Zenni and I have to say that I'm particularly fond of this pair. Tortoiseshell is so classic and perfect for fall. I also like the coverage offered by the larger frames: Try these as sunglasses!





Here is another classic: Aviator frames. Gold wire goes with just about everything, including the changing foliage. They are also strangely appropriate for just about every occasion.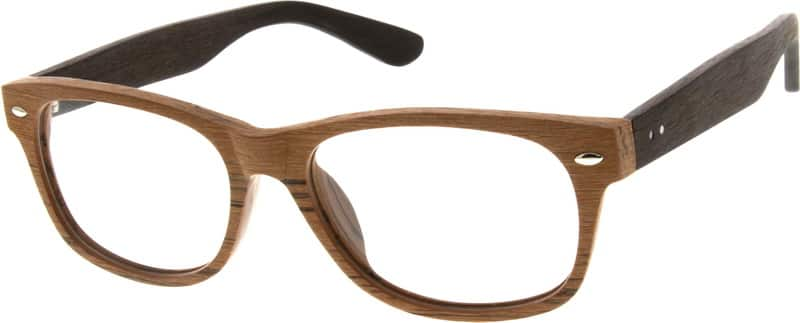 Speaking of foliage, these wayfarers are made of acetate, but look like wood! If you are shifting to darker, warmer wardrobe colors,  check this pair out.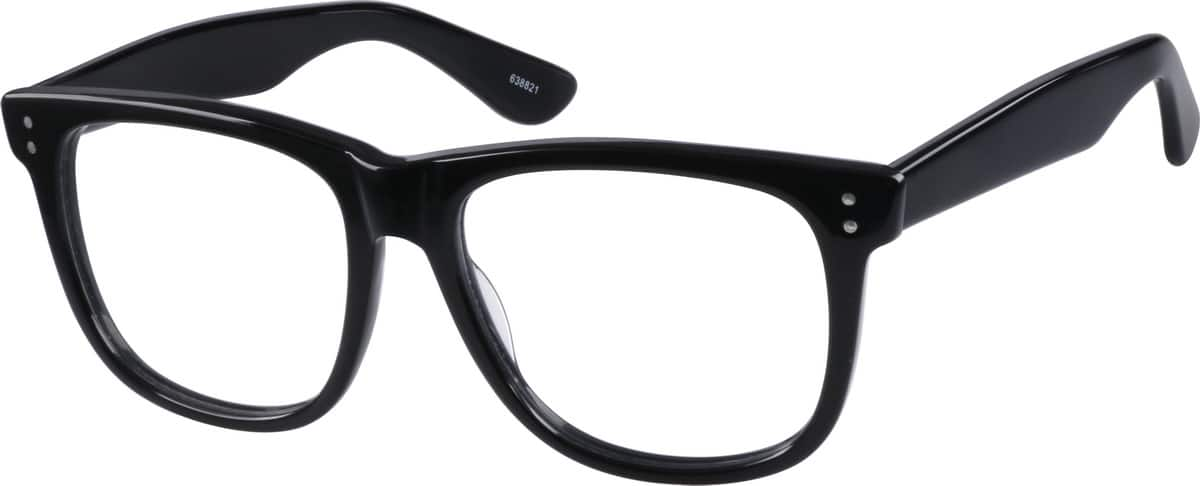 Sick of eyewear innovation? We get it: You want your wayfarers old school. Check out these thick rimmed black wayfarers. No wood grain, no fancy patterns, just basic black nerd glasses. Enjoy.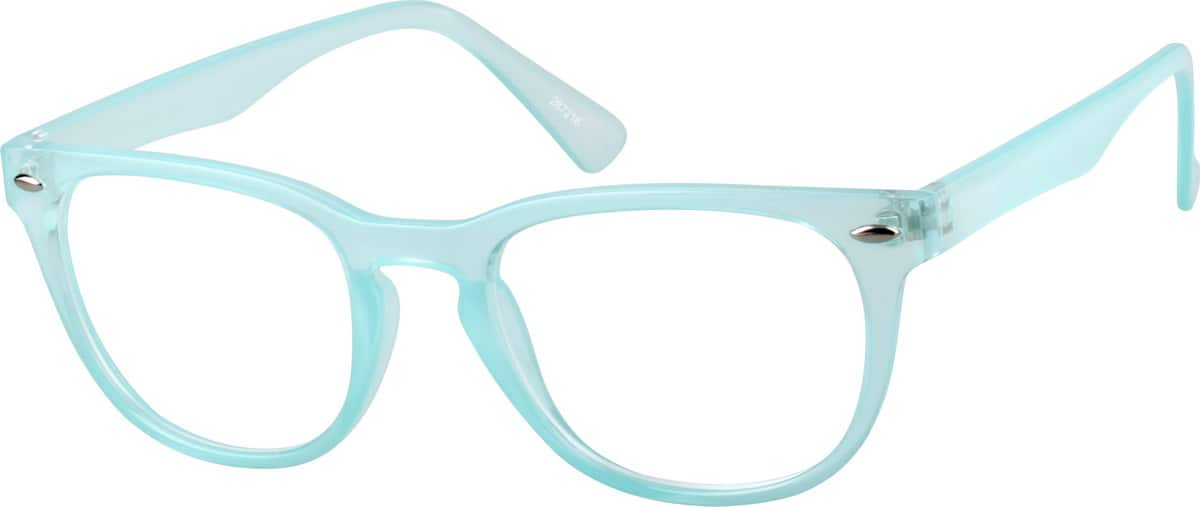 If you aren't sick of innovation, however, we've got some excitement for you. These beautiful frosted aqua wayfarers will remind you of summer trips to the beach, even when there's a nip in the air. A little harder to pair with clothing, but they'd look beautiful with a cream blouse and khakis.

Have a happy and safe Labor Day weekend!

Friday, August, 29 2014 by Lainie Petersen