Not so long ago, white outfits were restricted to the time between the Memorial and Labor Day holidays. Times have changed and the season for whites is not so rigid, but there is something about the hot days of summer that makes cool whites an appealing choice.

Here at Zenni, we offer a bunch of incredible white frames year 'round, but find that our top season for selling them is summer. Check out these lovely specimens and let us know what you think! Also, feel free to reference our latest infographics if you're ever curious about finding out your frame size or measuring your PD.




This pair of full-rim glasses makes me think of Devo, even though they wore black-rimmed glasses. Maybe it's the unisex, classic styling, but I suspect that it's the metal hinges that reinforce the pomo look.





These beauties aren't the least bit bit unisex: Every lady will feel absolutely gorgeous in these white and gold frames with a decidedly old-fashioned charm. Not only will this frame look great with a tan, the gold knotwork at the temples make these wonderful glasses to wear to formal events.




Another retro look that is positively sci-fi: You could definitely wear these to a con, while working in a lab, or even to the beach if you wanted to add an air of gravitas to your ocean-side frolicking. Seriously, though, this mix of white and silver isn't to be trifled with.





On one hand, these are classic, full-frame wayfarers. On the other hand, the metalwork on the temples makes them stand out. Try them as sunglasses, if you wish, but they'd also look great as regular glasses and worn an aqua blue or coral pink sundress.




There is no need to make the touch choice between white frames and wood frames. This pair has wood grain temples that bring birch trees to mind. Try them with a plaid shirt and jeans or denim shorts for a cookout in the woods.





Ladies who are looking for a no-frills, yet feminine look should check out these oval frames. Pure white, with no embellishment, the gentle curves of these glasses are saved from looking masculine by their gentle curves.





If all-white isn't your thing, check out these oval-shaped full-rim glasses. They're trimmed in red, giving them a distinctly sporty look. Keep it casual and wear them to a softball game or a barbeque.


Friday, August, 15 2014 by Lainie Petersen
August is here, meaning that, for most of the country, days at the beach are numbered. Still, there are rays to be caught and friends to spend time with, so why not do so in style with these great summertime accessories? With all this in mind, we here at Zenni came up with a fabulous outfit you can rock at any beach- built specifically around our stylish polka dot frames of course!

Here's The Look:

Red and White Polka Dot Frames
These polka dot glasses have been selling like hotcakes and we aren't surprised. Everyone loves these full red frames with white dots. As cute as they are with regular lenses, they are simply dynamite as sunglasses! Quite affordable at only $25.95 from Zenni.





Try wearing red lipstick with these glasses for a seriously stunning face!


Retro Dots Bikini Top
In keeping with the polka dot theme, we found this incredibly cute bikini top at Forever 21. Only $9, and you have the option of buying a matching or contrasting bottom to go with it. Of course, you can just choose the top and pair it with jeans, a maxi skirt or even a sarong.



Sunscreen Sandals
These beige flip flops go with everything and offer your feet protection from the hot sand. Made from patent leather and a rubber sole, they're available from TKEES for $50.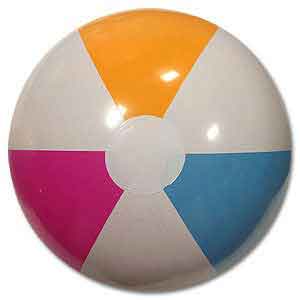 20" Retro Beach Ball
Bring out your inner child with this adorable, classic beach ball from Beachballs.com. Only $1.88 each, buy several and turn each beach outing into a party!




I Heart The Sea Beach Towel
This may be the cutest beach towel we've ever seen. Cool colors offer some relief from the heat, while declaring your love for salt water. Even better, you can monogram your towel to make it uniquely yours. $24 from PB Teen.






Wednesday, August, 13 2014 by Lainie Petersen
Recently, our Facebook fans duked it out in a frame fight. Here is the winner… along with the runners-up. While several of these styles are very different from others, they are also frames that will definitely get you noticed.



Affectionately dubbed "Dottie" by our Facebook fans, this pair of red polka dot frames is just too cute for words. While I wouldn't recommend pairing them with a polka dotted outfit (that's just too many dots to connect) these could definitely liven up an outfit made up of solid colors. Red not your color? No worries, these frames are available in four different colors, making it easy to find the pair that best suits your wardrobe.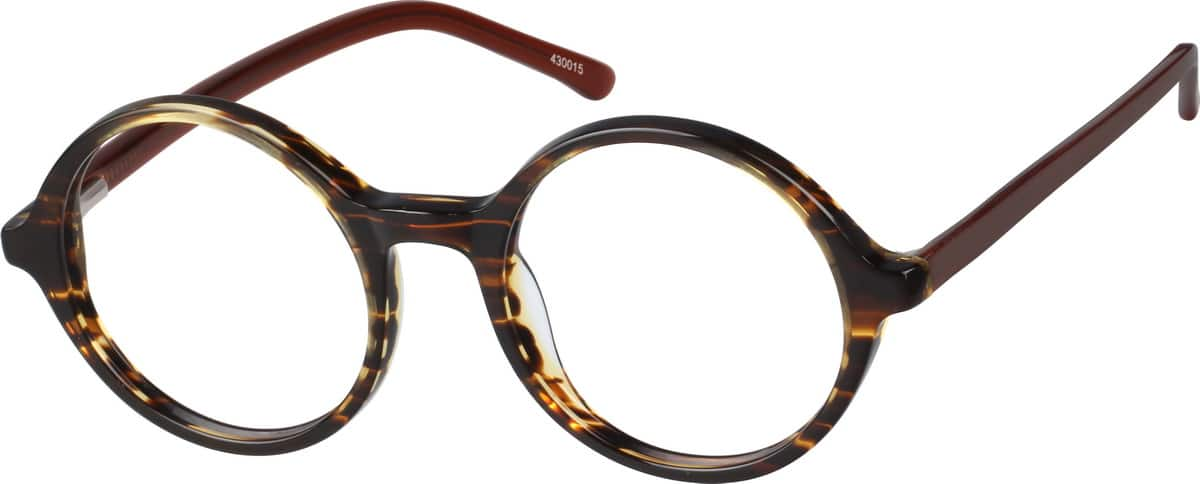 These frames stand out because of their circular shape: Not every face shape can wear something like these, but if you are looking to soften a long, angular face, give this pair a try.


Cat's eye glasses are always in style, particularly when paired with pumps and a pencil skirt. This sleek pair is downright bewitching, though, with full coverage of the entire eye area. Try them as sunglasses!



Here's a narrower set of cat's eyes with a twist: Sparkle dust in each corner. These make great special occasion glasses, of course, but I'd recommend wearing them whenever you just are feeling special. Like this coming Tuesday, for instance.  Bonus: With the curved frame and sparkly stuff, you won't have to wear much eye makeup with this pair.


These pink frames with metal temples offer a subtle, professional look, particularly for folks who don't like brightly colored or patterned frames, but want something a bit more exciting than just metal.

These rectangular, full-rim glasses can give your eyes a lot of coverage (try them as sunglasses) but also have a decidedly feminine twist: A little bow on each temple! This is a classic look that can take you from the office to the beach and back again, so it may make sense to pick up a couple of these plastic frames to keep around your home and office.
Friday, August, 8 2014 by Lainie Petersen
Yes, it's that time of year. Time to savor the last days of freedom and spend time with friends and family. It's also time to update your wardrobe, so don't forget to take a critical look at your eyeglasses: Zenni has a huge selection of frames and colors, so be sure to pick out a pair or two that will not only help you study, but make sure you look great while doing it.

Bonus Savings: Use coupon code SCHOOL10 at check-out to get 10% off your order. Hurry, though, because this offer expires on August 15th, 2014.





Not ready to leave summer behind? Try out these wayfarer full-rim glasses in green with orange accents. (The bright colors remind me of a picnic table set with Fiestaware.) Wear these on the first day of classes and make a statement!




Do you start off the school year feeling a bit shy? Get adventurous with a pair of full-rim acetate frames in either red or blue plaid: Add these to an otherwise conservative, solid-color outfit and you'll definitely shine.




These sturdy, acetate frames are accented with subtle stripes, making them far more interesting than plain frames, but without being too distracting.




Now here is a cool look for Fall: These plastic wayfarers come in some nifty colors, but the clear frames with orange temples is really something else. Wear them to match the fall foliage and they'll take you all the way to Halloween in style!





Are all these colors a bit too much ? That's OK, check out these rectangle frames in a super-cool woodgrain pattern. (Also comes in black.) This may not be the pair for everyone, but it may be the pair for you.





These wayfarers come in six colors, at since they start at only $15.95 a pair, you can get several to match any outfit. Another option is to select frames that match your school colors! Seriously: This frame is an updated classic that can carry you through the school year, so stock up while taking advantage of the school10 savings code!
Friday, August, 1 2014 by Lainie Petersen

In honor of Comic-Con, we thought we'd highlight some nerdy chic frames that feature some interesting textures, shapes and colors. Wear these and show off your geek pride!

(Don't need glasses? Don't worry, all of these frames can be ordered with non-prescription lenses.)

Wayfarers
Wayfarers are classics, which is probably why game developers and comics writers/artists add them to their characters. Here are two updated wayfarers that are great for cosplay, but are sure to make you stand out from the crowd:




These sleek Gordon Freeman-style wayfarers seem to be super-conservative, until you look a little closer and spy those cool metal details on the temples. If you wanted to get even more bold and original, try the tortoiseshell version. Either way, these acetate frames are sturdy and flattering and will carry you from con to boardroom with ease





Clark Kent's wayfarers are really just a clever disguise: Superman has x-ray vision after all, and hardly needs prescription lenses. Still,  those thick black frames give Clark Kent some reasonable cover and probably make people take him seriously. These plastic full rim wayfarers may look ordinary, but check out those temples. They're accented with a crisscross diamond pattern that lets people know there's more to you than might immediately meet the eye.

Anime Looks
Love anime?  Get the look you want with these whimsical styles from Zenni.




Electric blue frames with a double bar nose bridge will definitely get you noticed. Sure, you could go with the more conservative brown version, but what would be the point?





Feeling feline-ish? There's nothing subtle about these highly styled cat's-eye frames. Choose between black or tortoiseshell.




Feeling quirky? (Or more quirky than usual?) Check out these plaid frames. Yes, they're from the Valentine's Day collection, but we all need love year-round.





Girls just want to have fun, and Zenni sells these frames to prove it. Who wouldn't have fun wearing one of these frames (in blue, black, red or green) speckled with tiny white polka-dots? In fact, who wouldn't have fun looking at someone wearing these glasses?
Friday, July, 25 2014 by Lainie Petersen